With an astounding 49 out of 50 states currently covered by snow, many people find themselves searching around retail stores for warm weather clothing. But who offers the best options for winter dress?
Warmth:
For those who are looking for extreme cold weather gear, Walmart, Target, and Kmart all offer options. For men, Walmart offers an insulated jacket by Dickies, complete with hood and down lining, for $43. Target offers a puffer jacket by C9 for $35, and Kmart offers a puffer jacket by Canyon River Blues for $20, or a snowboarding jacket from Zero Xposur for $64.
Verdict:
Walmart. The Dickies jacket is well lined, made of a durable material, and includes a hood. The jackets at Kmart are a close second, although the Canyon River Blues jacket has mixed reviews, as some cite its tear-ability. Target offers few options for those looking for warmth, having opted instead for more stylish jackets.
Style:
As with any other item, jacket styling is largely subjective. Each store has developed a certain "theme" to their jackets, appealing to different consumers. Walmart features a large stock of both work jackets (such as the Dickies one featured above) and track jackets, targeting hard working people who have physical jobs or enjoy physical activity. Kmart has a large selection of leather jackets, which range from stylish blazers to motorcycle jackets. Target has the largest selection of stylish jackets, which include leather, wool, fatigue jackets, and track jackets.
Verdict:
Mixed. While each store offers a selection of stylish jackets, individual preference will determine which customer prefers which store's jacket offerings.
Price:
Kmart offers the cheapest jacket of the three stores, with its Canyon River Blues jacket costing only $20, compared to $35 for a similar jacket at Target. Many of Walmart's jackets carry higher price tags, but this reflects Walmart's decision to offer more work related clothing that requires more material to assemble. Target's jackets are also a bit more expensive, reflecting their decision to approach a more "stylish" consumer.
Verdict:
Kmart. Kmart's jacket represents the absolute least one could pay for a warm winter jacket. While Target and Walmart both have valid reasons for the higher prices of their jackets, Kmart's prices reign supreme.
Overall:
For a bargain shopper, Kmart offers the best solution for coats, as they have the cheapest product that will still keep one warm in the winter weather. However, for the hard-working, or active consumers, Walmart may offer the best option. Target offers many stylish options for winter clothing, however one must be careful not to trade warmth for style.
Target's C9 Puffer Jacket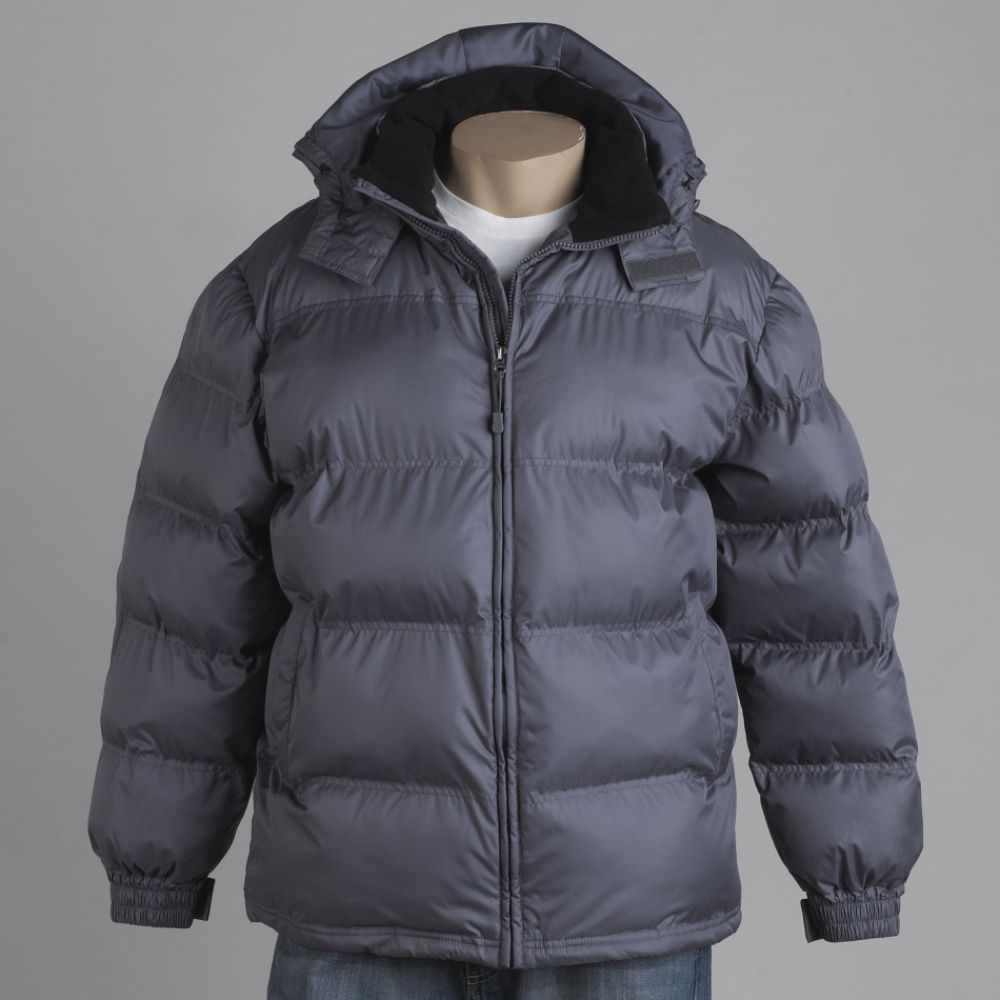 Kmart's Canyon River Blues Jacket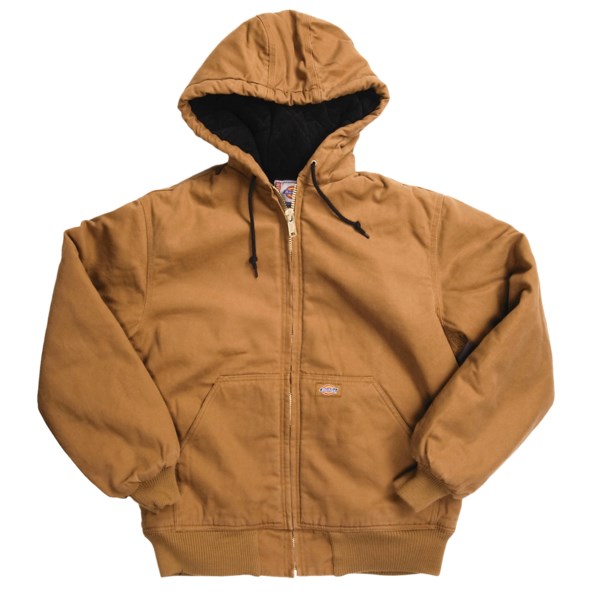 Walmart's Dickies Jacket